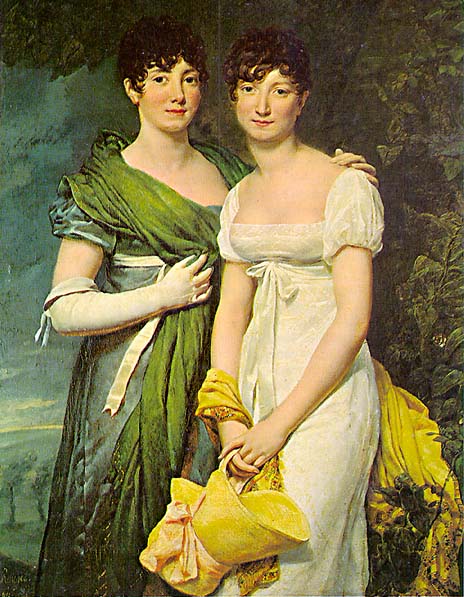 Jane Austen
Christmas Party
2001
Every year I put on some sort of Christmas party. This year I decided to put on a Jane Austen party for a few friends of mine. I learned an English Country dance called Upon a Summer's Day and taught the girls the steps. It took most of the time learning the steps to the dance, but it was a lot of fun. I purchased a cd called The Pride and Prejudice Collection, but it looks like it has been sold out and it says on their site that they have no plans for a re-issue. There are many other English Country Dance cds available, though.
We also played some games including Charades, card games, and a Jane Austen word puzzle. Many of the games we played can be found in Jane Austen's Christmas. Of course, there always has to be food at a party, and since this was a Jane Austen party, I tried to make the food as close to the Regency period as possible. The menu included: Spice Cake, Gingerbread Cakes, Sugar Cookies, nuts, and Wassail. To decorate, I made a fruit pyramid to put on the serving table, a pomander ball to hang on the lights, evergreen garlands, and then I strung cranberries to hang on the garlands. I also dried orange slices to hang on the tree to make it look a little less modern. I wanted the girls to be able to bring something home with them, so I made little clothespin dolls. I made the dolls into characters from Jane Austen's books and tied them to a little jar of candies.
I'm sure you noticed that funny picture at the bottom of the page. Well, that was my little brother. He thought we were having so much fun that he thought he would like to join us! The girls at the party thought he was so hilarious! Maybe the next time I put on a party like this, he'll want to be more like a Mr. Darcy!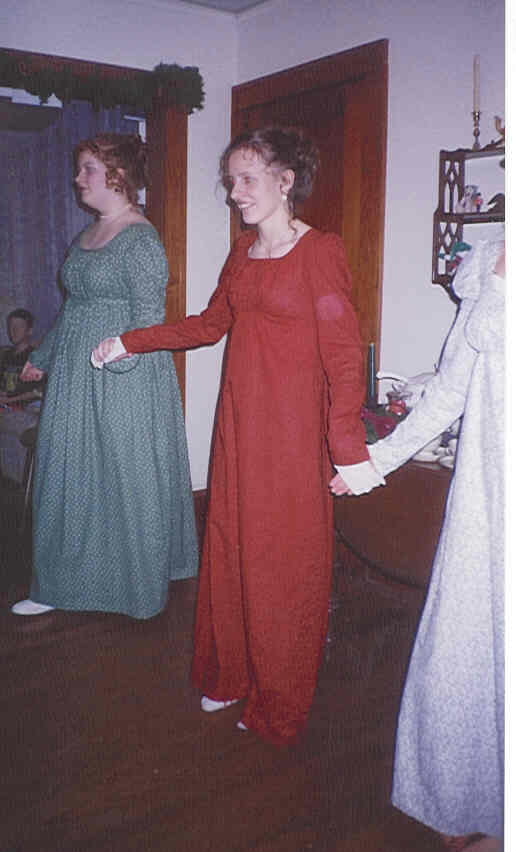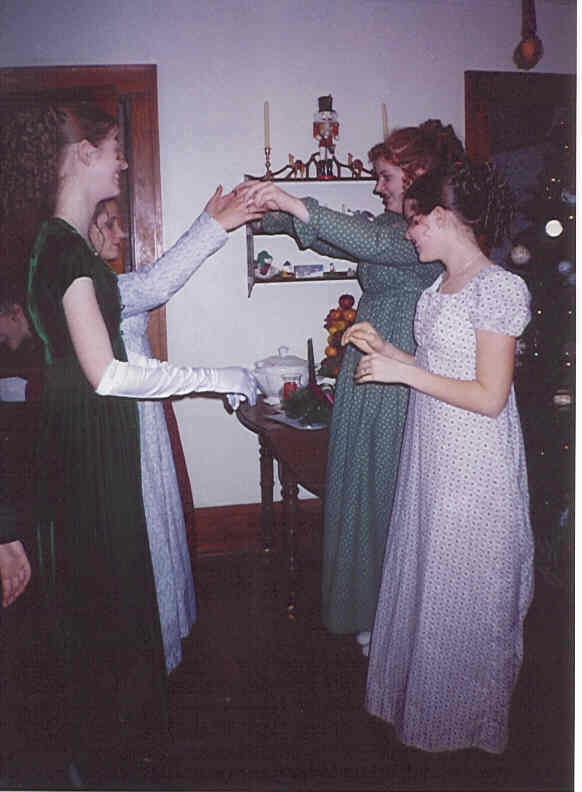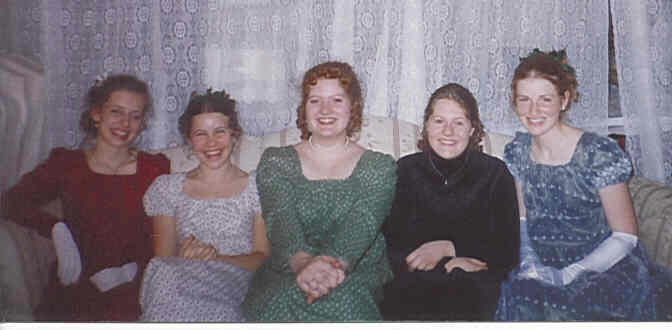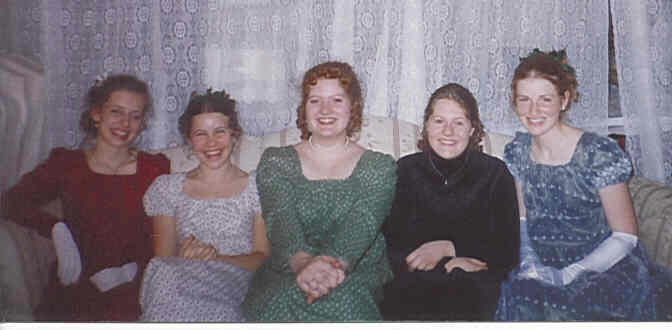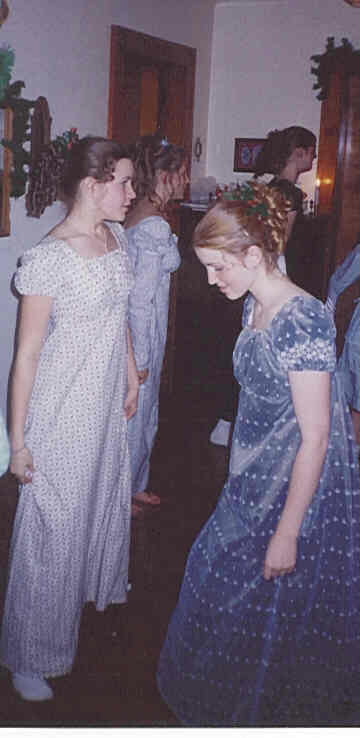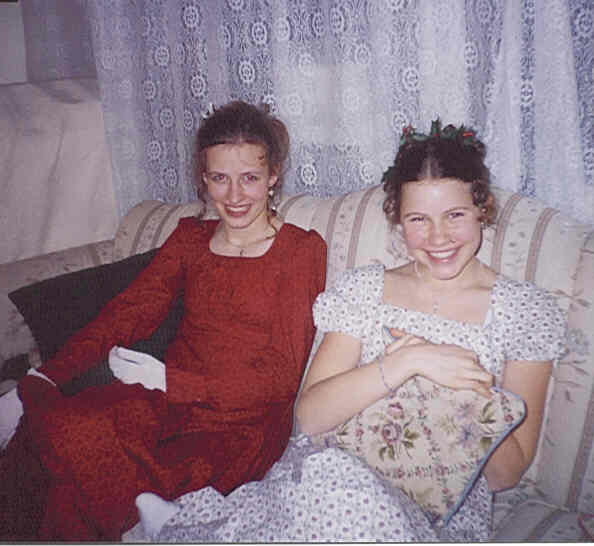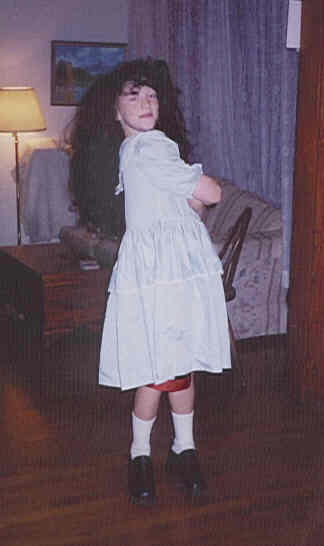 | Home | Civil War Reenactments |